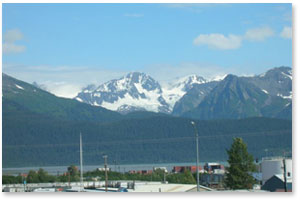 Welcome to Bears Den Alaska Lodging, located in the quaint seaside community of Seward, Alaska. When people come to Alaska, they come north looking for an experience they will remember the rest of their lives. No other place in Alaska offers so much, which is why Seward has earned the title "The Real Alaska." Fishing, hiking, sailing, sightseeing, kayaking, it's all here. Glaciers, fjords, mountains and wildlife are all part of what Seward offers.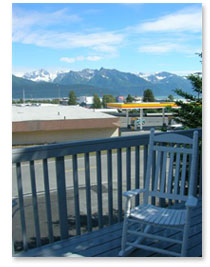 Comfort and relaxation await you at Bears Den Alaska Lodging. With three "dens" to choose from, our goal is to provide you with the perfect lodging choice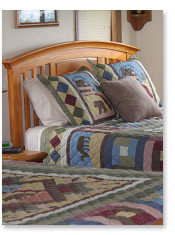 for your visit to Seward. Vacationers to Alaska, honeymooners, business travelers and families will find what they need at Bear's Den. Located one block from the small boat harbor, shops and restaurants. Bears Den is ideally located to catch your Kenai Fjords boat tours, fishing charters and cruises or board the Alaska Railroad for your trip through magnificent backcountry scenery.
LOCAL ATTRACTIONS
Enjoy all the wonders that Seward has to offer!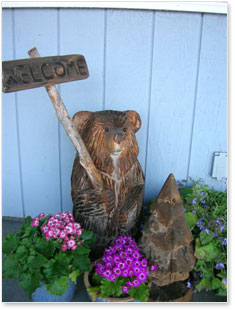 Exit Glacier
Mt. Marathon
Kenai Fjords National Park
Resurrection Bay
Sightseeing
Fishing Charters
Hiking
Sailing
Wildlife
Bears Den Alaska Lodging is also located within walking distance from:
The Small Boat Harbor
Gift Shops
Restaurants
Alaska Railroad Depot
Visitor Information Center
Grocery Stores
Our family looks forward to meeting you and making your visit to Seward a comfortable and memorable experience.
Online reservations not available. Please email or call for additional information or to make a reservation.